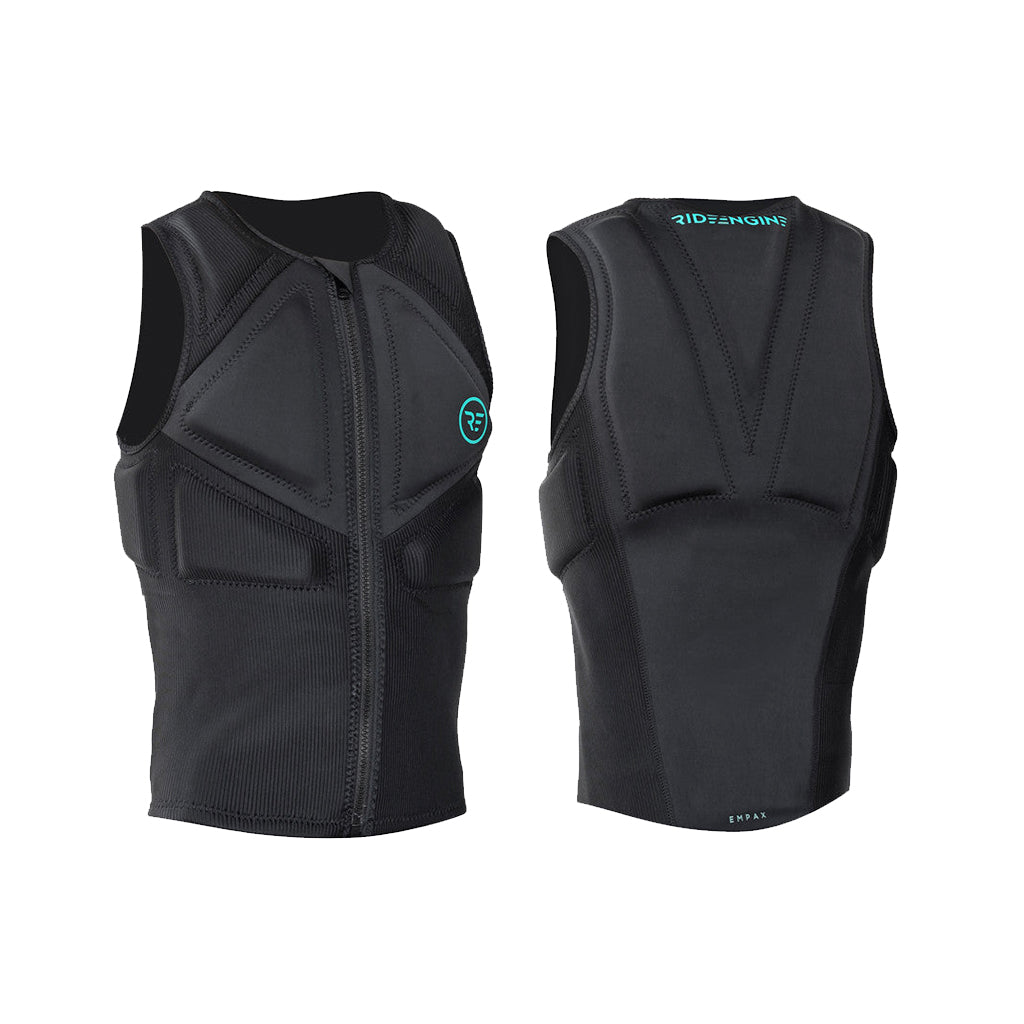 Ride Engine V2 Empax Impact Vest
Ride Engine V2 Empax Impact Vest
Essential flotation and impact protection for kiters and windsurfers, designed to be worn comfortably under your harness with a look that doesn't scream "Watch out for that kook."
Features:
A must for all levels - beginners need buoyancy, experts need impact protection.

Seamless integration with most size/shape harnesses.
Panel placement helps prevent harnesses from riding up.
Made from soft, eco-friendly limestone neoprene. 
Heavy Duty YKK Zipper. 
Geoff
Kite Instructor
Ride Engine Empax V2 Vest - At a Glance
I recently have been learning to kite Foil and decided that I should be safe by wearing an impact vest. The Empax vest fits perfect over my wetsuit, and I don't even notice it's there while kite foiling. The added protection gives me confidence to progress at foiling, while not having to worry about taking a foil wing to the chest or back area. It's worth the investment to have this vest for added protection while foiling at any level. The Empax vest works perfect with a kite harness and prevents any unwanted upward movement of the harness. By far the most comfortable vest I have ever worn while kiting.
- Geoff
KITE PADDLE SURF WARRANTY/RETURN POLICY
We understand that in some situations returns or exchanges may be necessary.
Its important to us that you're stoked about what you've purchased from Kite Paddle Surf. If you are not 100% satisfied with your purchase give us a call (360 775 2741), or email us, we want to make it right. On returns, all items must be in new condition with original tags, packaging and a receipt.
We are not able to take returns or exchanges on wetsuits that have been in the water so, please make sure it fits BEFORE you get in the water.
Click here for our full Return Policy.