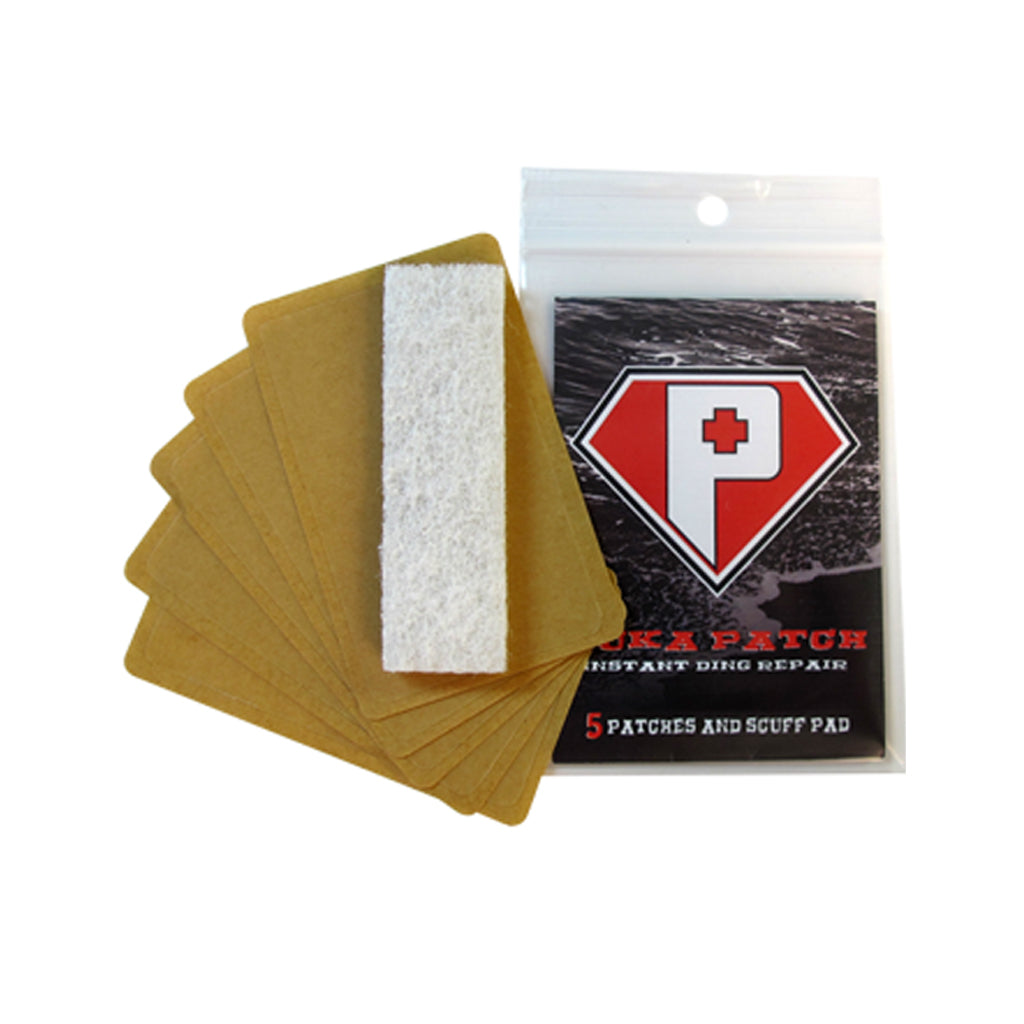 Puka Patch 5pc Repair Kit
Puka Patch 5pc Repair Kit
The Puka Patch is a surfboard repair kit that instantly seals dings on surfboards, SUP's, Wing-Foil Boards and other personal watercraft! If you get a ding in the board this patch can literally stick to the wet surface of your board and keep more water from getting into the board.
The patch can also adhere to wax in case your surfboard needs repair on top. This kit is a must to carry in your bag incase that fluke accident happens, and you need a quick fix at the beach. Size 2″ x 3-1/8″. 5 per pack and buffing pad.
Need a bigger patch? Check out the Puka Patch XL
KITE PADDLE SURF WARRANTY/RETURN POLICY
We understand that in some situations returns or exchanges may be necessary.
Its important to us that you're stoked about what you've purchased from Kite Paddle Surf. If you are not 100% satisfied with your purchase give us a call (360 775 2741), or email us, we want to make it right. On returns, all items must be in new condition with original tags, packaging and a receipt.
We are not able to take returns or exchanges on wetsuits that have been in the water so, please make sure it fits BEFORE you get in the water.
Click here for our full Return Policy.