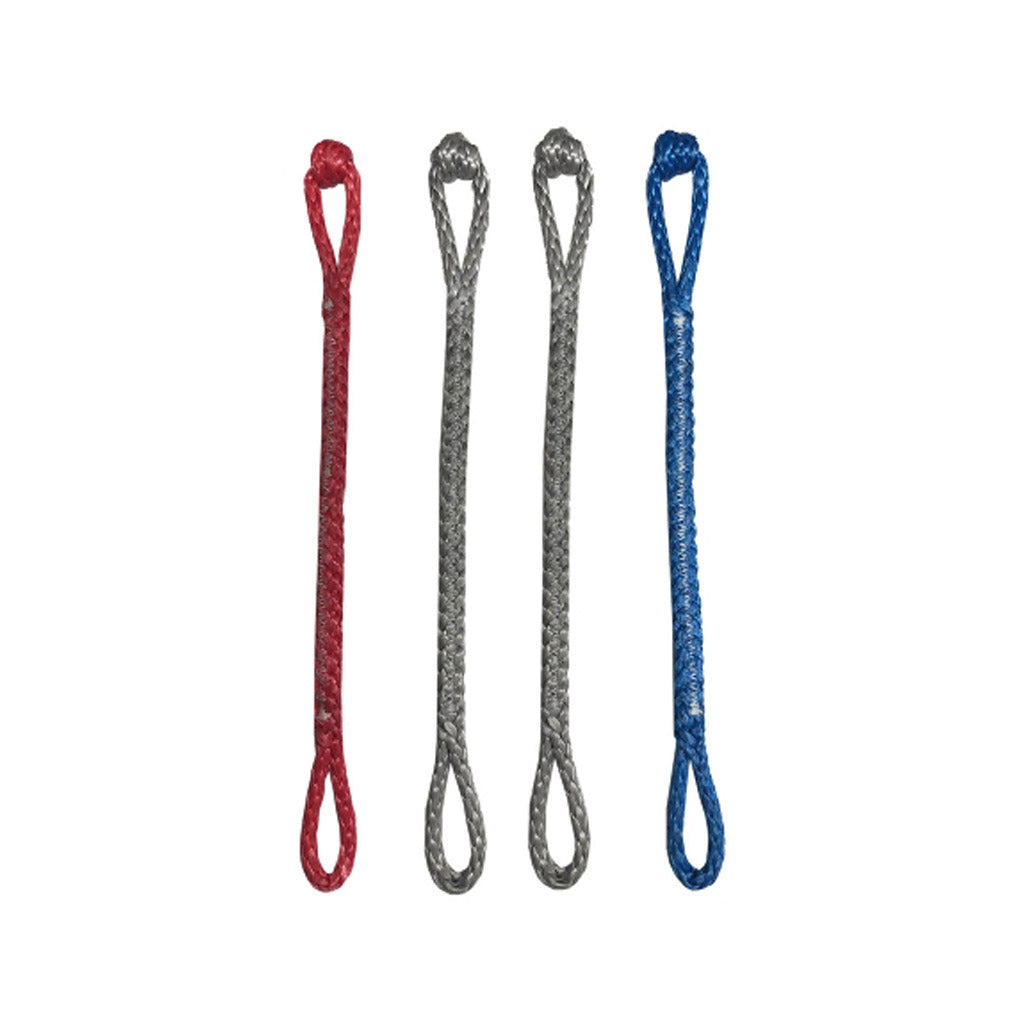 PKS V3 Universal Kite Line Pigtail Set
PKS V3 Universal Kite Line Pigtail Set
The new PKS Universal Pigtail V3 is the newest pigtail from PKS Distribution for a universal connection between kite and bar. Universal pigtails are uniquely designed to allow for either a loop to loop or loop to knot configuration with a single pigtail. Simply larks head the loop end of the pigtail onto the end of your fly lines or directly to the bridles on the kite and you're all set to connect to the loop or knot on the other side, making a nearly kook-proof connection point.
The pigtails are 6 inches in length, made from Spectra leader line, and come as a set of 4: 1x red, 2x grey, and 1x blue.

Features:
Double Overhand Knot compared to figure 8 on v2

Full length uniform splice

100% Made In USA
KITE PADDLE SURF WARRANTY/RETURN POLICY
We understand that in some situations returns or exchanges may be necessary.
Its important to us that you're stoked about what you've purchased from Kite Paddle Surf. If you are not 100% satisfied with your purchase give us a call (360 775 2741), or email us, we want to make it right. On returns, all items must be in new condition with original tags, packaging and a receipt.
We are not able to take returns or exchanges on wetsuits that have been in the water so, please make sure it fits BEFORE you get in the water.
Click here for our full Return Policy.