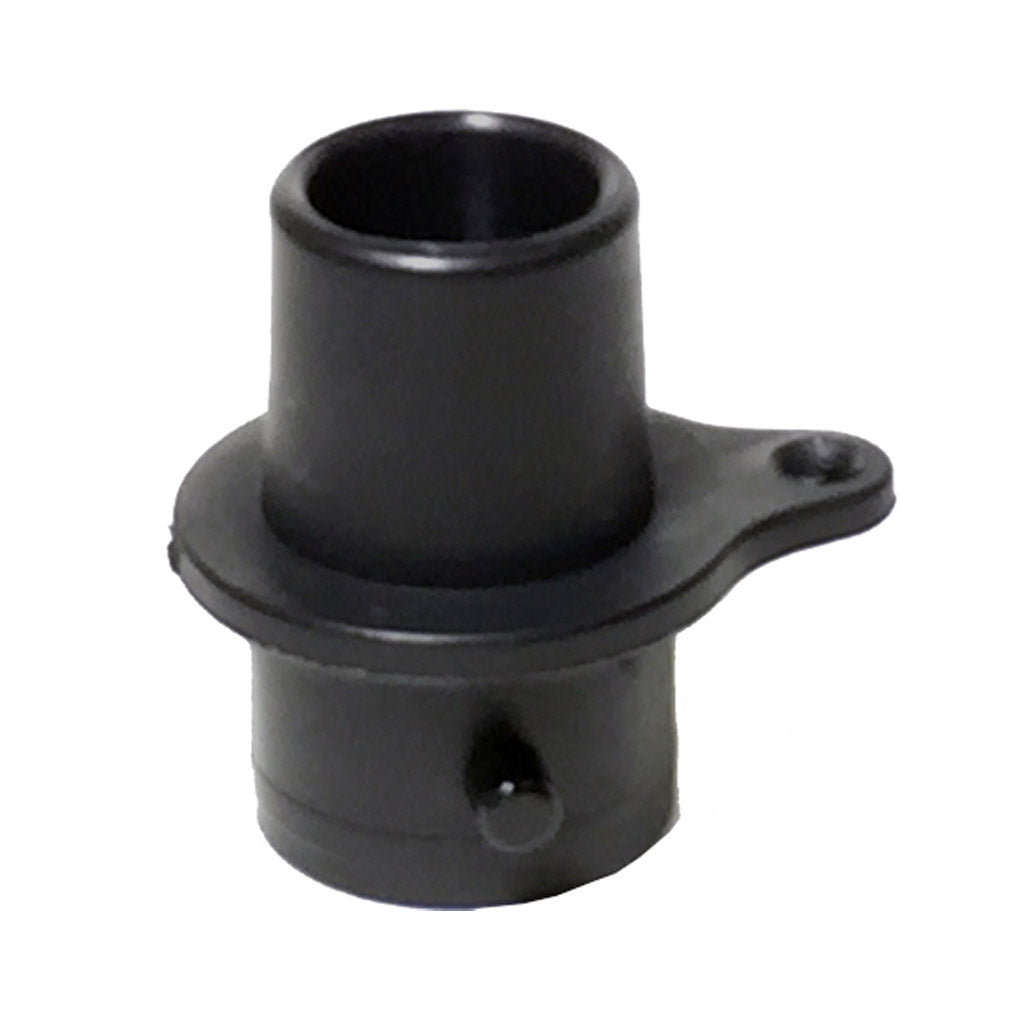 PKS Boston Valve Pump Nozzle
PKS Boston Valve Pump Nozzle 
The Boston valve pump adapter/nozzle fits on most standard kite pump hoses. It works with several large Boston valves (screw valves) on the market today including Ozone (2011 and newer), and Naish, Crazyfly, and Airush (2015 and newer,) and Switch kites.
This adapter was built to fit newer model heavy duty pump hoses (2016 and newer.)  The adapter does also fit older model pump hoses (prior to 2016) very tightly but does not lock in like standard OEM adapters.  The adapter can be used as is or may need to be modified by filing down the tiny nub near the ridge of the adapter where it connects to the hose.

KITE PADDLE SURF WARRANTY/RETURN POLICY
We understand that in some situations returns or exchanges may be necessary.
Its important to us that you're stoked about what you've purchased from Kite Paddle Surf. If you are not 100% satisfied with your purchase give us a call (360 775 2741), or email us, we want to make it right. On returns, all items must be in new condition with original tags, packaging and a receipt.
We are not able to take returns or exchanges on wetsuits that have been in the water so, please make sure it fits BEFORE you get in the water.
Click here for our full Return Policy.