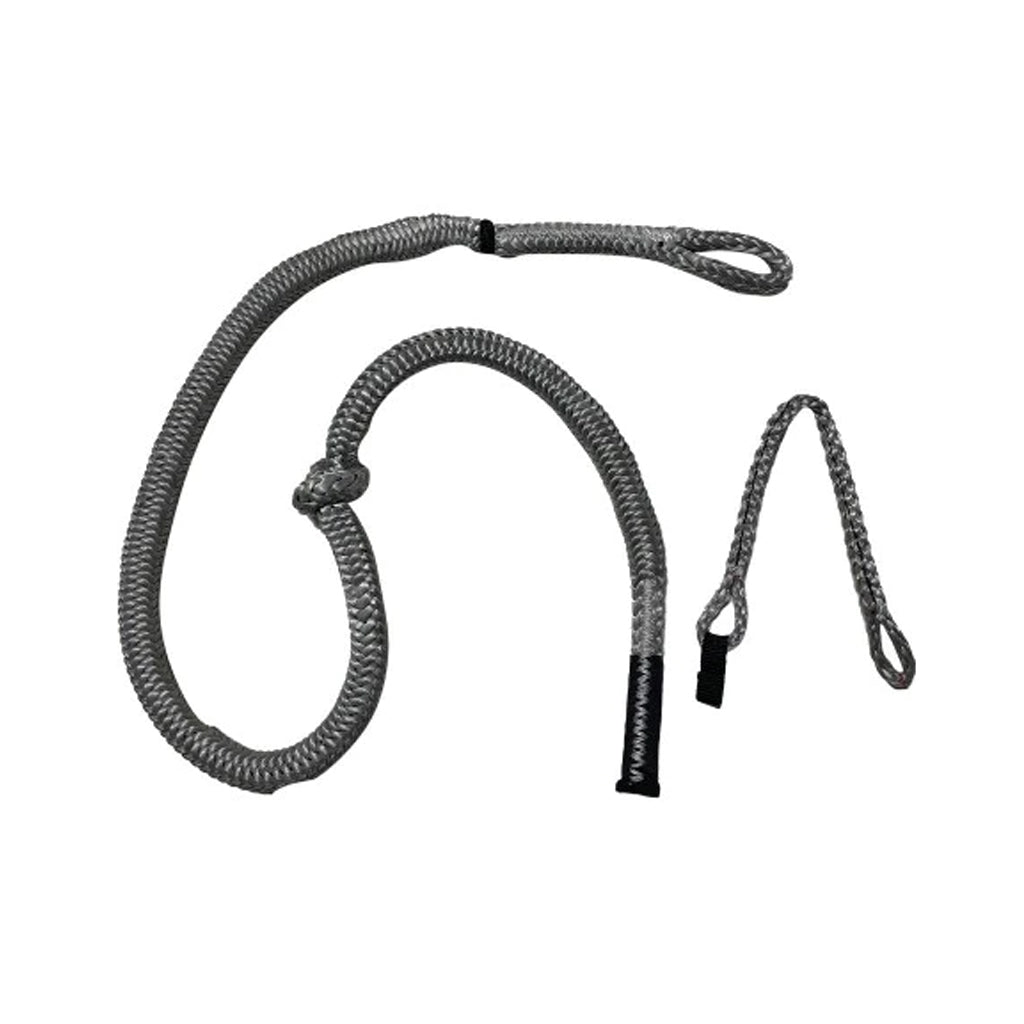 Ozone V3 Wing Harness Line
Ozone V3 Wing Harness Line
Wing foiling harness line to help relieve stress for riders using a harness, improve posture and upwind angles. The Ozone harness line is adjustable using the knot system at the end of the rope to adapt to your reach.
Ethan
Shop Lead
Ozone V3 Wing Harness Line - At a Glance
In my opinion the Ozone harness line is the best harness line available. This harness line has been able to work with every wing I have ever used (Armstrong XPS, Ozone Wasp and Flux, Slingwing, Naish MK4 and ADX + many more). It is easy to set up whether you are attaching it to harness line loops on the wing or to the wings hard handles. This harness line has elasticity to it which makes it very comfortable when riding and also makes hooking in / out very easy. While switching this harness line between wings is pretty quick I would recommend getting one for each wing in your quiver so you can get right out on the water when conditions are good
Ethan
KITE PADDLE SURF WARRANTY/RETURN POLICY
We understand that in some situations returns or exchanges may be necessary.
Its important to us that you're stoked about what you've purchased from Kite Paddle Surf. If you are not 100% satisfied with your purchase give us a call (360 775 2741), or email us, we want to make it right. On returns, all items must be in new condition with original tags, packaging and a receipt.
We are not able to take returns or exchanges on wetsuits that have been in the water so, please make sure it fits BEFORE you get in the water.
Click here for our full Return Policy.