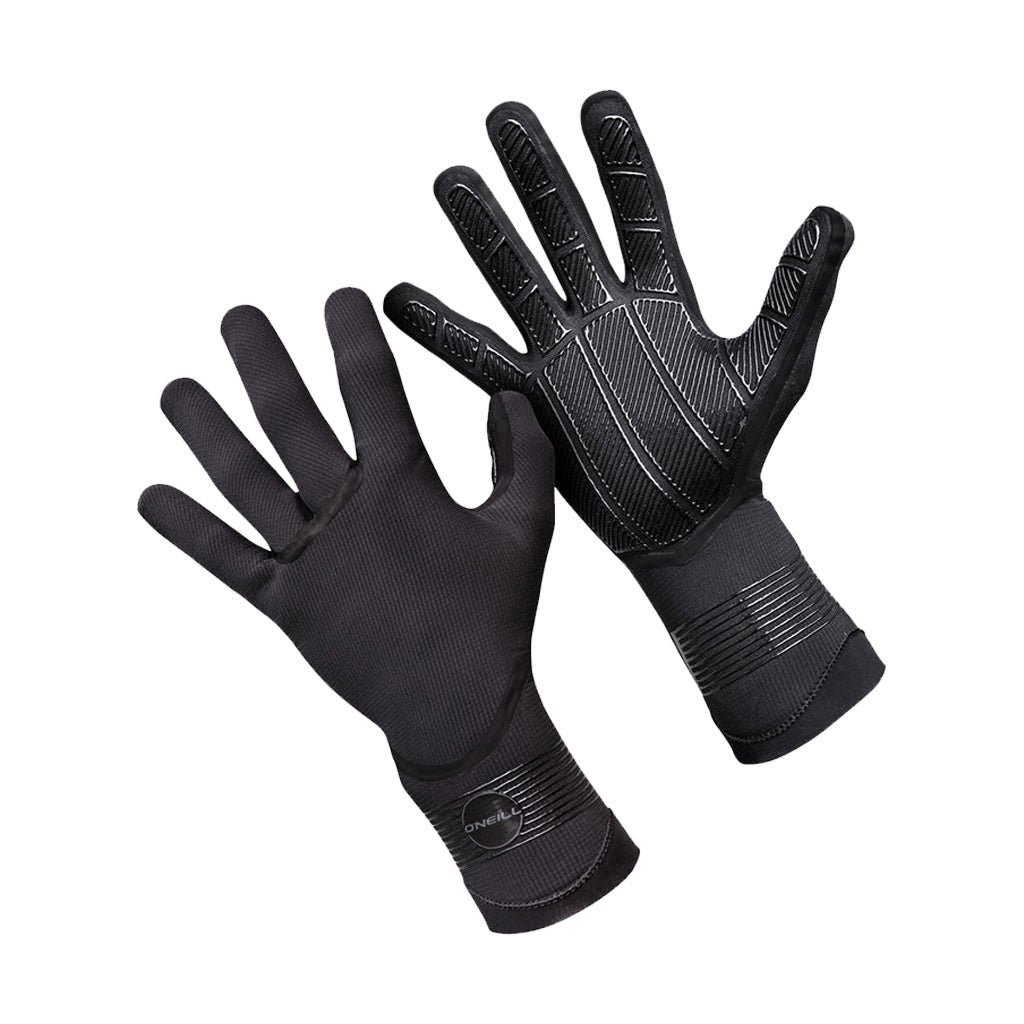 O'Neill Psycho Tech 3mm Neoprene Gloves
O'Neill Psycho Tech 3mm Neoprene Gloves
Stay covered Head-to-Toe in O'Neill's premium lineup of equipment designed to shield you from the harshest conditions.  Our world-class athletes search the planet for perfect surf, the R&D team at Area 52 developed a product to allow you to perform in the most extreme elements and excel in the coldest climates. 
Features:
Anatomical Fit

Wind-Proof Smoothskin
Hydrophobic Technobutter 3 
TechnoButter Firewall
Tacky Grip 
O'Ring Seal
Exterior: TechnoButter 3
Exterior: Wind-Proof Smoothskin
Interior: TechnoButter Firewall
Exterior: Fluid Seam Weld
Ethan
Sales Associate
O'neill Psycho Tech 3MM Gloves
These are the best gloves I have ever owned. I typically dislike wearing gloves and have chosen to not wear any many times, coming out of the water with numb hands. I recently got a pair of these gloves, and they did not bother me whatsoever. The seals allow no water into the glove and the grip is great for popping up when surfing. The 3 mm thickness is great because it keeps your hands warm without feeling too bulky. A good pair of gloves is important because they can determine how much time you will spend in the water.
- Ethan
KITE PADDLE SURF WARRANTY/RETURN POLICY
We understand that in some situations returns or exchanges may be necessary.
Its important to us that you're stoked about what you've purchased from Kite Paddle Surf. If you are not 100% satisfied with your purchase give us a call (360 775 2741), or email us, we want to make it right. On returns, all items must be in new condition with original tags, packaging and a receipt.
We are not able to take returns or exchanges on wetsuits that have been in the water so, please make sure it fits BEFORE you get in the water.
Click here for our full Return Policy.