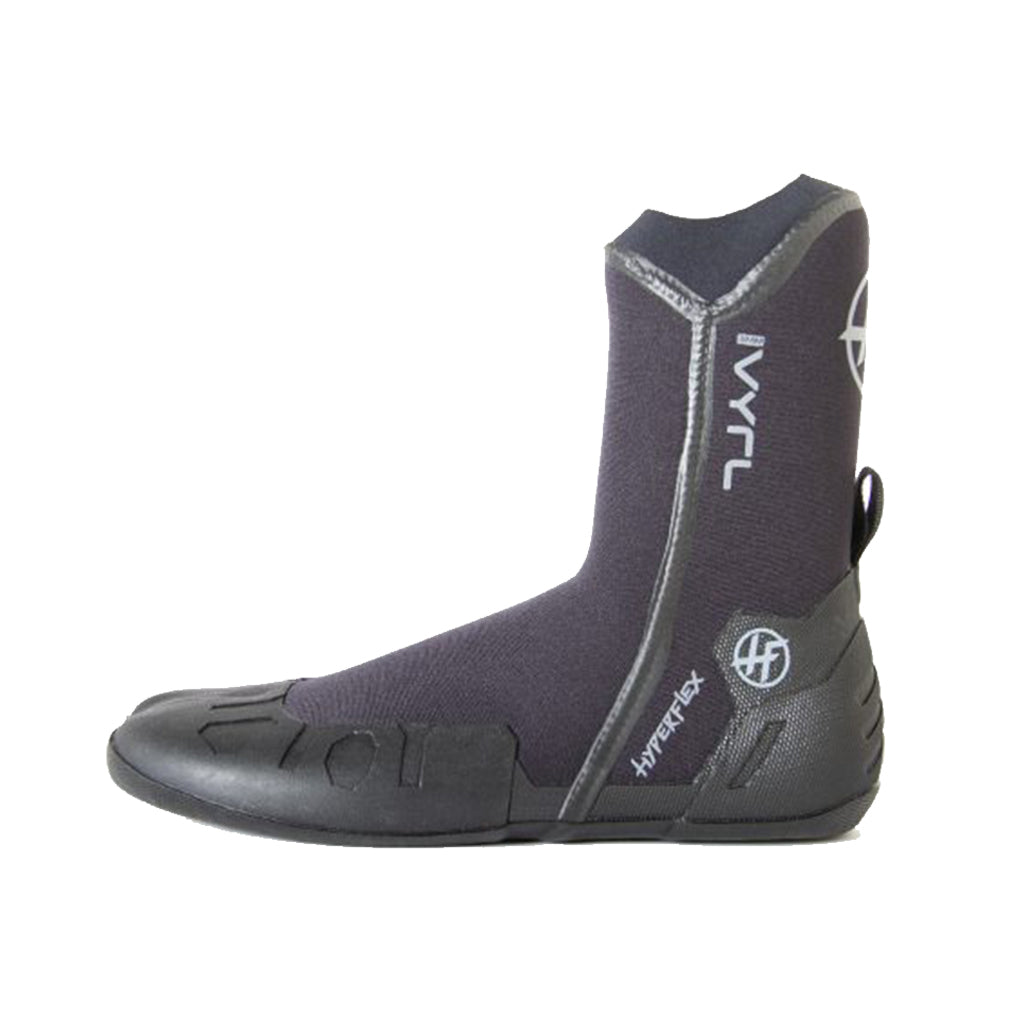 Hyperflex VYRL 3mm Neoprene Boots
Hyperflex VYRL 3mm Neoprene Boots
Using the VYRL CRYO 7mm and VYRL 5mm boots as inspiration, Hyperflex designed the VYRL 3mm boot using a soft and minimal design approach. This and light weight are the predominant words here. The boot provides all the necessary warmth while maintaining the best barefoot feel available.
Features:

100% lines with Fire Fleece the same great retaining lining used in the 5/4 winter suits.
Fusion Welded seams
Locking internal skin entry cuffs.
Dual axis instep strap allows for maximum torque and comfort adjustments.
Integrated Multi-layer sole, heal and toe layers are vulcanized as a unit to provide maximum support while not compromising flexibility.
Wide finger loop above heel for easy on and off.
Internal split toe to avoid snagged leashes.
Aaron
Content Creator
Hyperflex VYRL 3mm Boots - At A Glance
These are booties are best during the Spring to Fall season. The boots fit true to size but make sure there a little tight because they will stretch out. These boots are not the best for surfing because they don't have power strap over the ankle which is important for surfing. I like the VYRL 3mm boots for kiteboarding because I don't want that strap over my ankle because it gets in the way of my kiteboard straps. I want my foot to slide into the kiteboard strap smoothly in and out, so I want a bootie that has no strap. The durability of the boot is outstanding, and they keep my feet warm in cold water conditions.
- Aaron
KITE PADDLE SURF WARRANTY/RETURN POLICY
We understand that in some situations returns or exchanges may be necessary.
Its important to us that you're stoked about what you've purchased from Kite Paddle Surf. If you are not 100% satisfied with your purchase give us a call (360 775 2741), or email us, we want to make it right. On returns, all items must be in new condition with original tags, packaging and a receipt.
We are not able to take returns or exchanges on wetsuits that have been in the water so, please make sure it fits BEFORE you get in the water.
Click here for our full Return Policy.