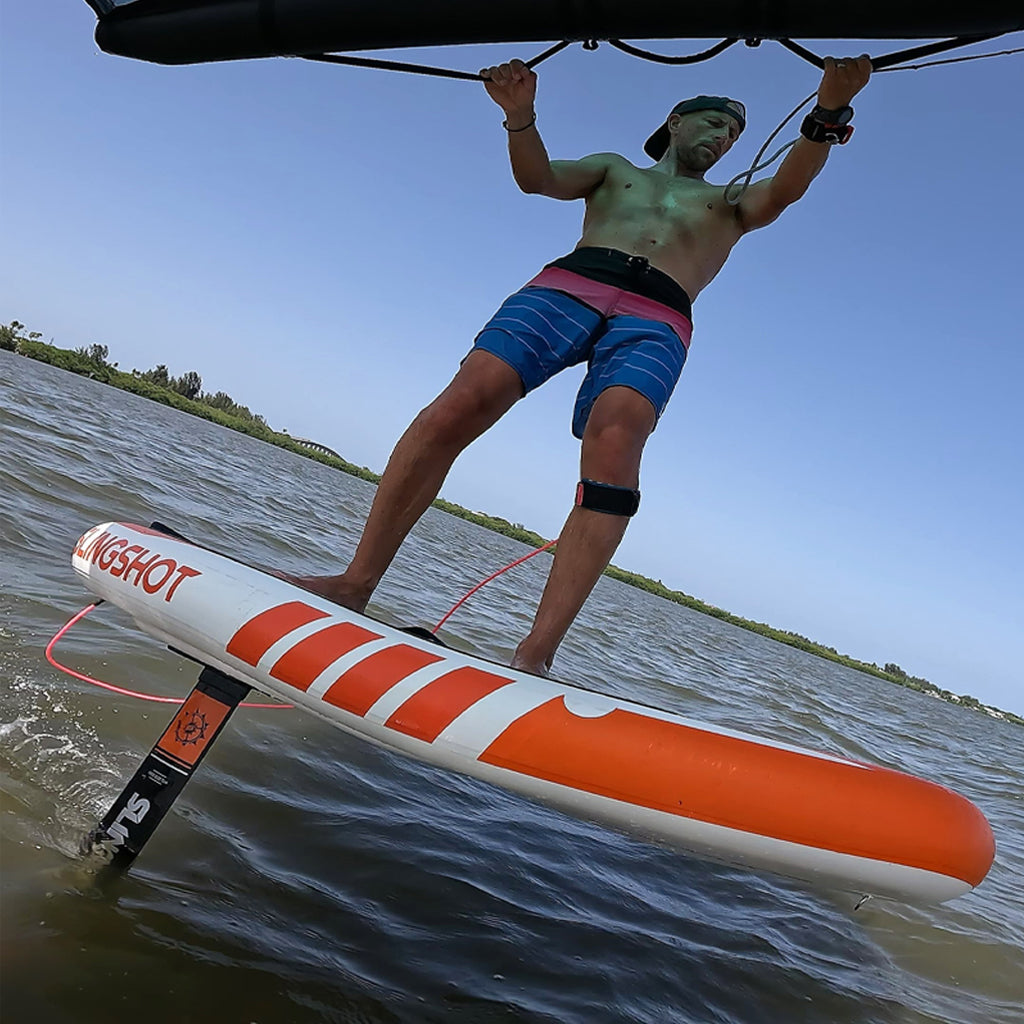 Beginner Wing Foil Lesson Single Student - Wing Foiling Progression
Beginner Wing Foil Lesson Single Student - Wing Foiling Progression
10/4/2023 - Please note the Kiteboarding and Wingfoiling school is closed until March 1, 2024. We hope to see you out on the water soon.
------------------------------------------------------------------------------------------------
Have you gotten to know the wing on land and water and are ready to take flight on foil?  This 2 Hour Wing Foil Lesson is for you.  
NOTE: Students must have completed our 2-Hour Intro Wing Lesson or demonstrate knowledge of wing handling on water prior to taking this class.  Foiling experience is not a prerequisite, though it will certainly help. If you want a jump start on foiling, we have jet ski assisted foil board lessons available - book here. 
Using beginner-friendly gear and under the guidance of our knowledgeable instructors, you'll learn the proper techniques for:
Entering and exiting the water safely 

Riding upwind 

Pumping up onto foil and riding the foil
Self rescue and how to crash safely

All the gear, including wetsuit, boots, gloves and safety gear is provided. All you need is a good attitude (be ready to flail!), we'll take care of the rest!    
KITE PADDLE SURF WARRANTY/RETURN POLICY
We understand that in some situations returns or exchanges may be necessary.
Its important to us that you're stoked about what you've purchased from Kite Paddle Surf. If you are not 100% satisfied with your purchase give us a call (360 775 2741), or email us, we want to make it right. On returns, all items must be in new condition with original tags, packaging and a receipt.
We are not able to take returns or exchanges on wetsuits that have been in the water so, please make sure it fits BEFORE you get in the water.
Click here for our full Return Policy.