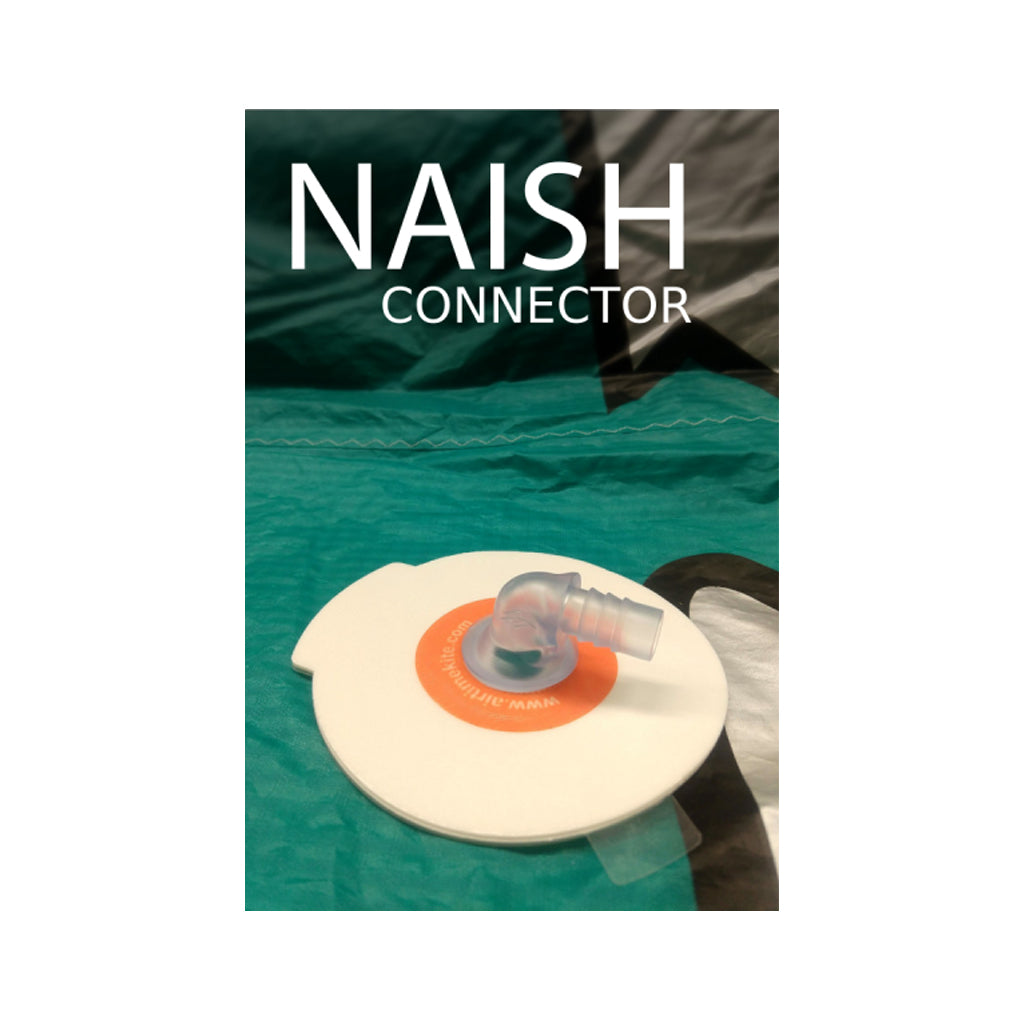 Airtime Naish One Point "L" Connector Valve
Airtime Naish One Point "L" Connector Valve
This valve introduced by Naish kites in 2020 for their new One Point Inflation system. This "L" connector valve connects to 9mm hose and is found on the struts. There is a straight connector that is used on the leading-edge bladder opposite this valve.
This OEM Naish valve comes on a 4" round adhesive base. The adhesive base has "body" so you're not fighting with thin floppy Tear-Aid when trying to attach it to a bladder. Can be used to replace failed or damaged valves. If you need to replace a strut bladder you can find those ready to go in our pre-assembled bladder section.

KITE PADDLE SURF WARRANTY/RETURN POLICY
We understand that in some situations returns or exchanges may be necessary.
Its important to us that you're stoked about what you've purchased from Kite Paddle Surf. If you are not 100% satisfied with your purchase give us a call (360 775 2741), or email us, we want to make it right. On returns, all items must be in new condition with original tags, packaging and a receipt.
We are not able to take returns or exchanges on wetsuits that have been in the water so, please make sure it fits BEFORE you get in the water.
Click here for our full Return Policy.