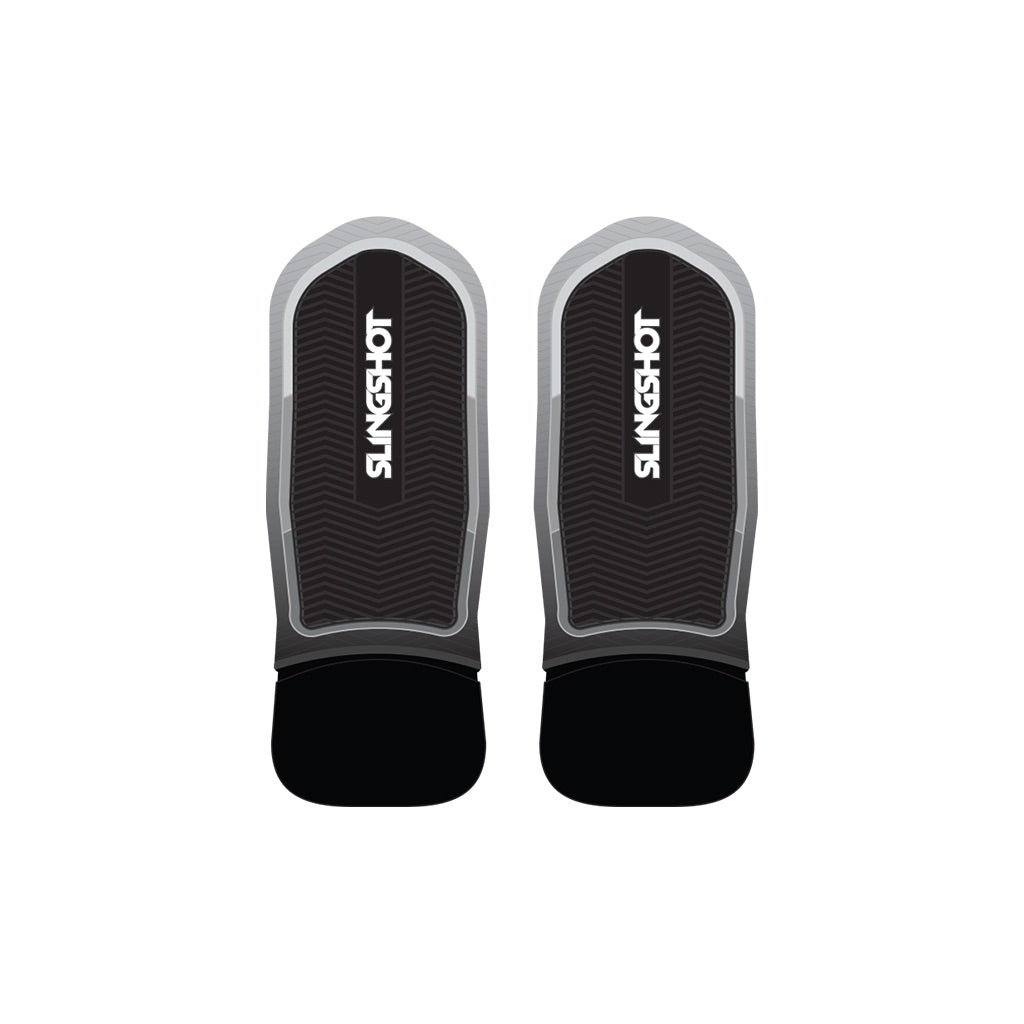 Slingshot Half Strap 2.0 Foilboard Foot Straps
Slingshot Half Strap 2.0 Foilboard Foot Straps

Slingshot's Half Straps are exactly what the name suggests... they're half of a foot strap designed to provide key leverage, a locked-in feel with the confidence of knowing you can kick free of your board when you crash. No more twisted ankles and sketchy crashes from getting stuck to your foil board.
Standard foot straps are a useful tool for foiling, but because it 's easy to get your feet stuck, they also limit mobility and increase the risk of injury, particularly to the ankles. This is especially true during the early stages of foiling progression when crashing at awkward angles is common. The Half Strap is a happy medium. They provide key leverage to get the board in position and keep it secure but, unlike foot straps, they 're extremely easy to disengage from during a crash.
Half Straps give you the security and stability you want while eliminating the risks of injury from getting your feet stuck in foot straps.
Features:
Provides support and safety for your foling
Perfect learning tool for entry-level foilers
Safer than straps prevents ankle injuries
Universal mount with variable stance and angle adjustments
One size fits all, booties compatible
Offered from the leader in foil technology
DJ
Sales Manager
Slingshot Surf Half Strap 2.0 - At a Glance
Half hooks are great for foilers of all levels who want more contact and control of the foilboard while safer on the feet. The hooks work great on almost any type of foilboard. Easy to install.
KITE PADDLE SURF WARRANTY/RETURN POLICY
We understand that in some situations returns or exchanges may be necessary.
Its important to us that you're stoked about what you've purchased from Kite Paddle Surf. If you are not 100% satisfied with your purchase give us a call (360 775 2741), or email us, we want to make it right. On returns, all items must be in new condition with original tags, packaging and a receipt.
We are not able to take returns or exchanges on wetsuits that have been in the water so, please make sure it fits BEFORE you get in the water.
Click here for our full Return Policy.