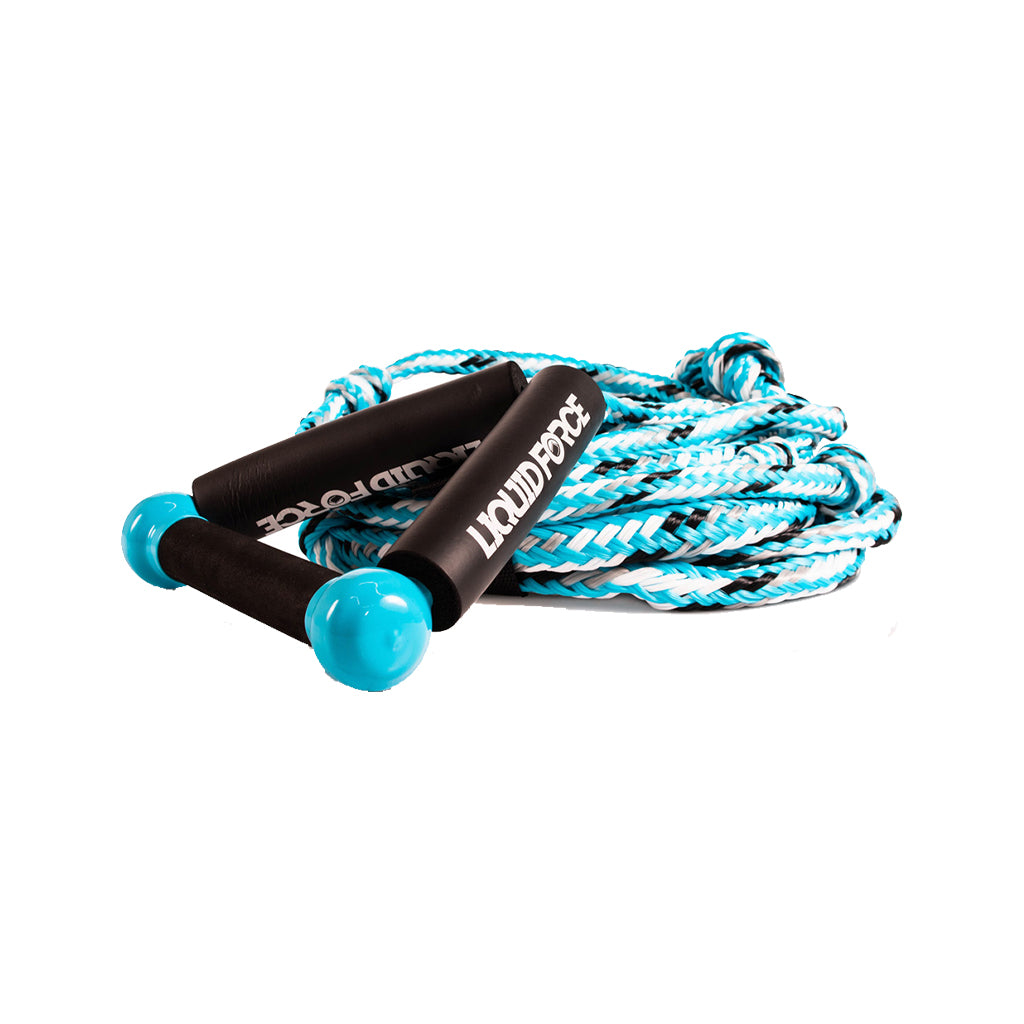 Liquid Force 8" Floating Wakesurf Rope
Liquid Force 8" Floating Wakesurf Rope
No more "running over" the rope thanks to the Liquid Force Floating Surf Rope. The unique foam core keeps the line afloat and away from snags, tangles, and props. This floating surf rope features a machined and brushed teardrop-shaped EVA grip, soft end caps, and a sturdy 5/8" line. The mainline is knotted for easy gripping as you find the "sweet spot" on your wave. So tie it up, hold on, and surf away.
Features:
8" shaped machine and brushed EVA grip
Foam core for increased visibility, fewer snags, and tangles
8" Boxcar machined & brushed EVA grip
Easy Length Adjustment Loops On Boat End
28mm Round Brushed EVA Grip
3 Section, 24 foot Braided PE Mainline
5/8 Durable PE fiber line Resists fading
Foam flaots on handle
KITE PADDLE SURF WARRANTY/RETURN POLICY
We understand that in some situations returns or exchanges may be necessary.
Its important to us that you're stoked about what you've purchased from Kite Paddle Surf. If you are not 100% satisfied with your purchase give us a call (360 775 2741), or email us, we want to make it right. On returns, all items must be in new condition with original tags, packaging and a receipt.
We are not able to take returns or exchanges on wetsuits that have been in the water so, please make sure it fits BEFORE you get in the water.
Click here for our full Return Policy.