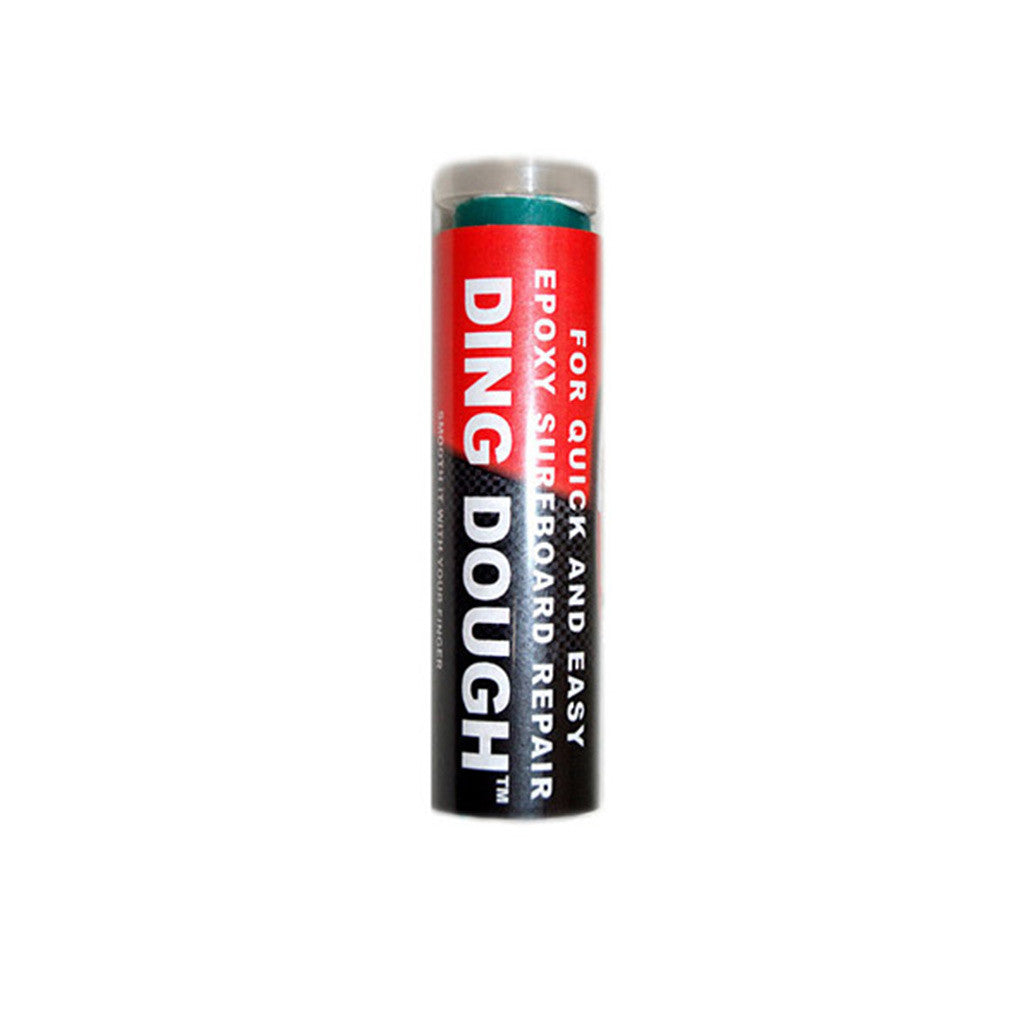 Surftech Board Repair Ding Dough
Surftech Board Repair Ding Dough
Ding Dough is the session saver. If you are at the beach, ding your board and don't want to end your day, this 2 part putty will cure in less than an hour and get you back on the water. The best part is that it can be sanded down for a more professional glass ding repair down the road. Stop putting wax in your dings! Your surfboard ding doctor will thank you!
Dave
Marketing Manager
Surftech Ding Dough - At a Glance
I've been repairing surf and sup boards as a side project since 2013. Nothing drives me more bonkers than when someone drops off a waterlogged ding that has been crammed full of surf wax. Here is a tip, surf wax and epoxy resin are not friends. If you bring me a board where wax has been smeared all over the ding, the repair will likely require cutting the hole bigger to clean out all the wax. If you are looking to do the quick fix on the beach, ding dough is the hero. While this stuff smells absolutely terrible on your hands, it allows you to fill a ding without allowing additional water or debris into the hole. The bonus from a repair side is the material is completely sandable allowing the ding repair to be glassed and fixed to the original shape without adding too much weight. Ding Dough should be in everyone's surf bag. - DS
KITE PADDLE SURF WARRANTY/RETURN POLICY
We understand that in some situations returns or exchanges may be necessary.
Its important to us that you're stoked about what you've purchased from Kite Paddle Surf. If you are not 100% satisfied with your purchase give us a call (360 775 2741), or email us, we want to make it right. On returns, all items must be in new condition with original tags, packaging and a receipt.
We are not able to take returns or exchanges on wetsuits that have been in the water so, please make sure it fits BEFORE you get in the water.
Click here for our full Return Policy.