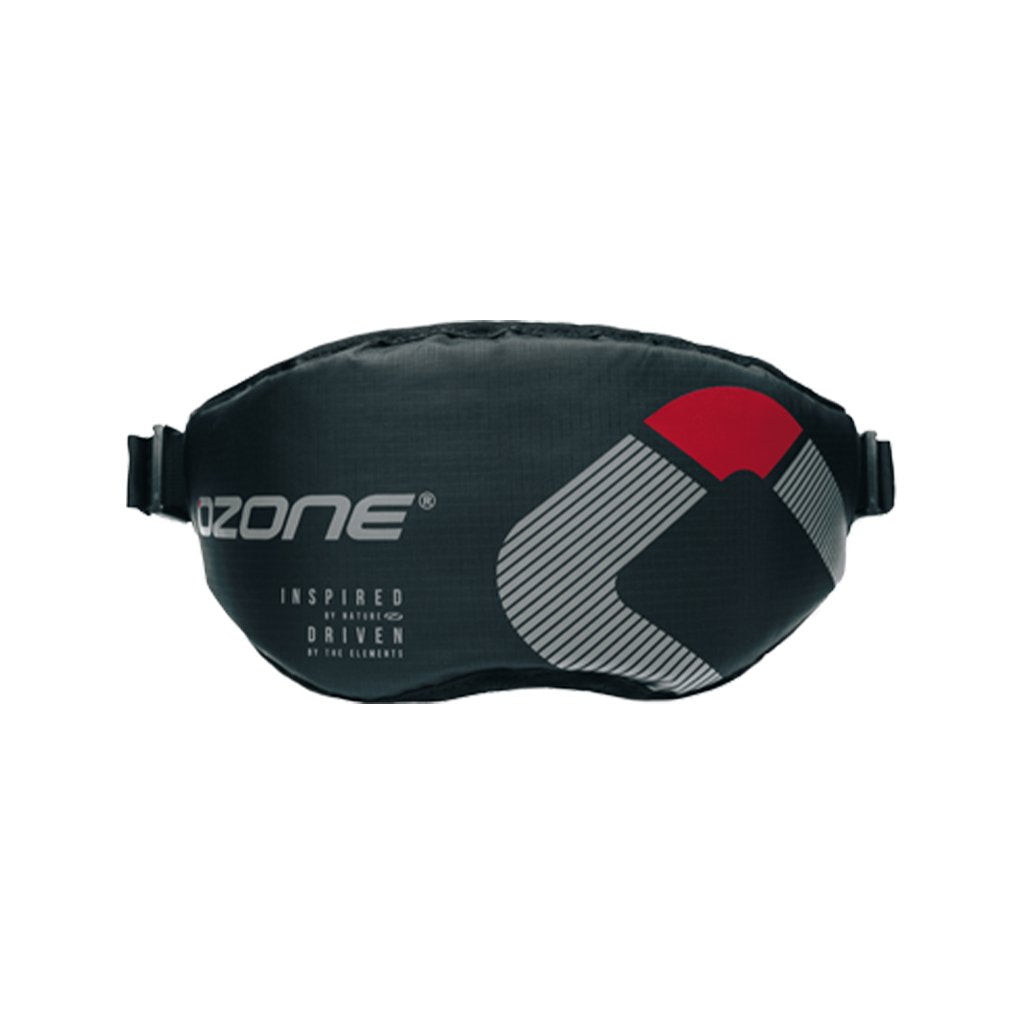 Ozone V1 Connect Wing Foiling Harness
Ozone V1 Connect Wing Foiling Harness
The connect wing harness makes riding longer distances a real pressure, giving you time to relax your arms and maximize your session.

The slim-line lightweight design offers ultimate freedom of movement when unhooked with support to hook in, lean back, and cruise when you want.
The connect wing harness has been designed to comfortably slide on skin and neoprene. It can easily be rotated around your waist when lying on a board to paddle, keeping the hook away from the board and avoiding damage. An open-angle spreader bar hook allows easy hooking in and out.
The wings leash line can be connected directly to the harness with or without our optional Quick Release, in this case, the Wrist Strap or Waist Strap is not required. We highly recommend using the Quick Release if connecting the Leash Line directly to the harness.
Notes: Does not include harness line. The Connect Wing spreader bar is designed for wing use only.
Features:
Exceptional Ozone Factory Construction: World-class construction in our own factory, using the highest quality materials and hand-checked Quality Control at every step. The Ozone factory also manufactures our Paragliding and Speed Wing range; the same Quality Control processes are used across all products.
Push Button Release Spreader Bar: Custom Stainless Steel spreader bar with an easy push button release.
Neoprene Covered Spreader Bar: The Spreader Bar is covered with neoprene to provide further comfort.

Webbing Strap Retainers: Bungee retainers on the buckles keep the webbing out of the way. The strap ends can also be hidden inside the back of the harness through the rubber eyelets.
Lightweight: The lightweight design approx. 600g includes Spreader Bar is supportive and comfortable for Wing use.
Soft Foam Padding: Sleek lines and precise sculpted shape with soft foam padding.
Heavy-duty straps: Heavy-duty webbing straps for a long lifespan.
KITE PADDLE SURF WARRANTY/RETURN POLICY
We understand that in some situations returns or exchanges may be necessary.
Its important to us that you're stoked about what you've purchased from Kite Paddle Surf. If you are not 100% satisfied with your purchase give us a call (360 775 2741), or email us, we want to make it right. On returns, all items must be in new condition with original tags, packaging and a receipt.
We are not able to take returns or exchanges on wetsuits that have been in the water so, please make sure it fits BEFORE you get in the water.
Click here for our full Return Policy.