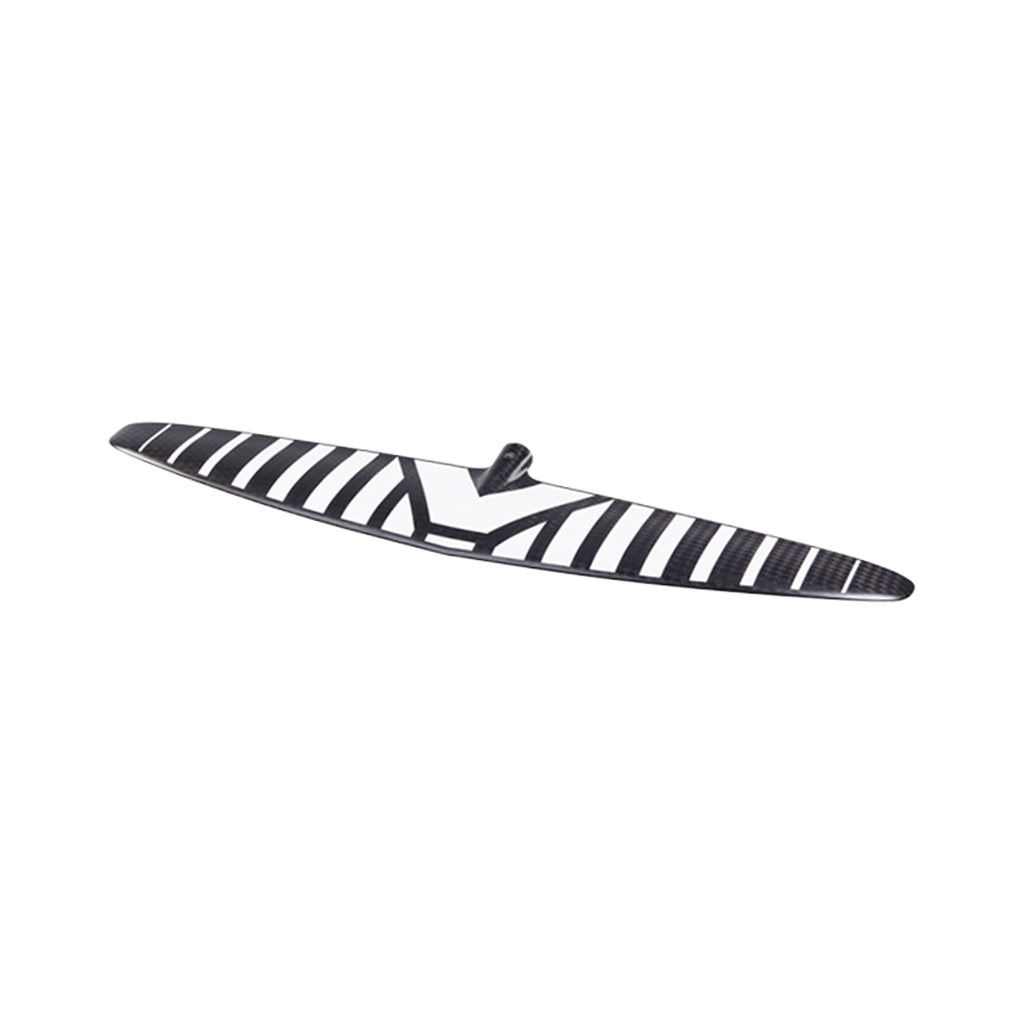 Armstrong A+ V2 HS1550 (High Speed) Front Foil Wing
Armstrong A+ V2 HS1550 (High Speed) Front Foil Wing
The 1550 was our first High-Speed wing and it has proven to be a total success and loved by riders all over the world. The V2 builds on that pedigree with a good injection of performance and subtle refinements to its handling. 
The aspect ratio has been increased, the thickness of the section decreased and the platform reworked for an all-around improved package!
Faster, smoother, more agile, better pump, and progressive in pitch make it simply more exciting to ride. In keeping with the rest of our HS Foils, the V2 1550 has a huge range and is designed for maxing small wave potential. It is a wicked choice for SUP and Wing Foil because of the great range, power, and glide of its size.
Construction
Construction is based around a high-density foam core, which is wrapped with 100% IM and High modulus Carbon
The main wings are shaped and refined for maximum stability and predictability at all speeds. 
The foil sections have been carefully designed y one of the world's foremost sport wing designers. 
Aaron
Content Creator
Armstrong High Speed 1550 V2 - At a Glance
Every Employee at KPS who wing foils has taken this one out and comes back with big smiles and lots of stoke. If I were stranded on an island with one foil for winging this is the one because it does everything so well. The HS1550 V2 pumps up onto foil quite early, and the speed it can reach is quite fast for how wide its chord is. When it comes to carving turns with this foil it almost has a twin fin feel if I were to compare it surfing, which is kind of fast and loose. Finally, everyone comes back from riding this foil and we all say the same thing "this foil just seems to glide forever."
- Aaron
KITE PADDLE SURF WARRANTY/RETURN POLICY
We understand that in some situations returns or exchanges may be necessary.
Its important to us that you're stoked about what you've purchased from Kite Paddle Surf. If you are not 100% satisfied with your purchase give us a call (360 775 2741), or email us, we want to make it right. On returns, all items must be in new condition with original tags, packaging and a receipt.
We are not able to take returns or exchanges on wetsuits that have been in the water so, please make sure it fits BEFORE you get in the water.
Click here for our full Return Policy.