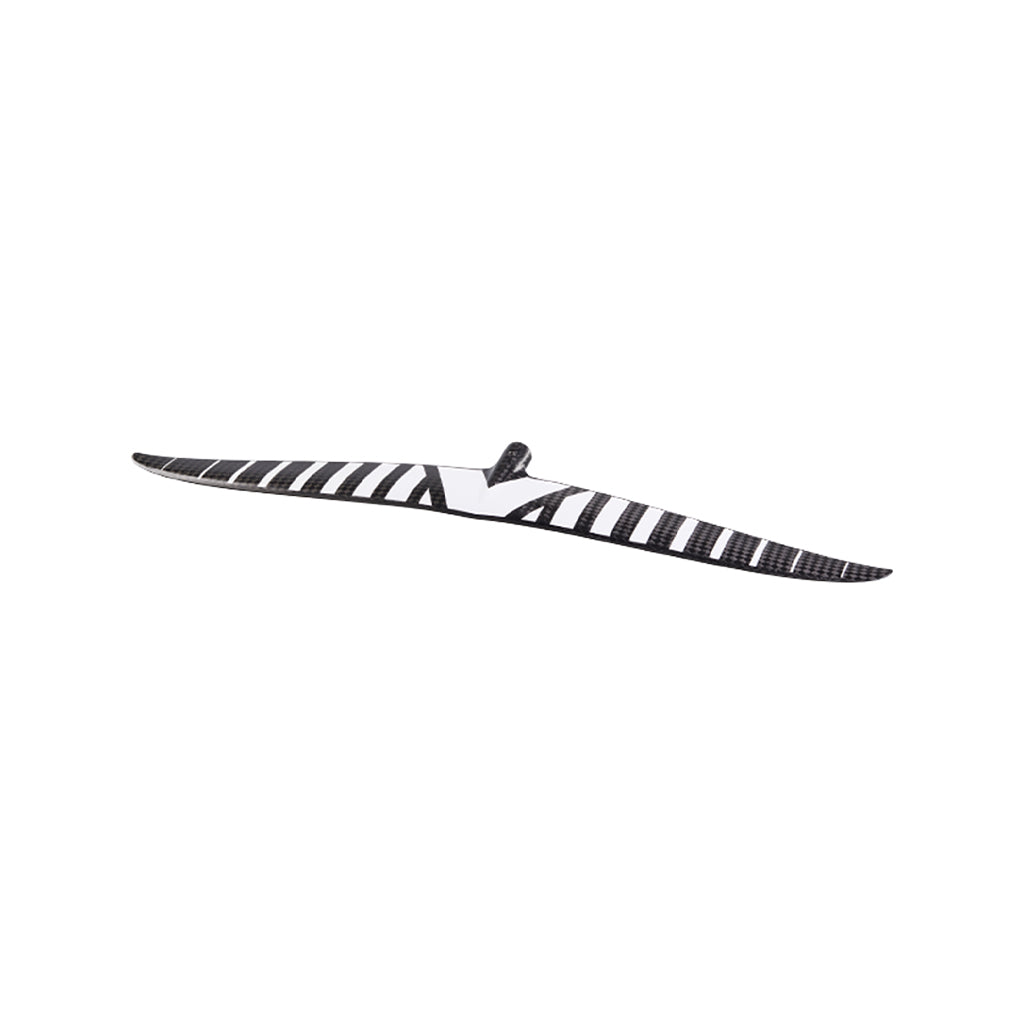 Armstrong A+ HA1125 (High Aspect) Front Foil Wing
Armstrong A+ HA1125 (High Aspect) Front Foil Wing
HA 1125... TAKING PERFORMANCE, SPEED AND GLIDE TO THE NEXT LEVEL!

Performance, speed and glide have been taken to the next level with the High Aspect 1125. It was developed with key design input from Pete Burling, helmsman of Team New Zealand's Americas Cup yacht (Current AC holders) and tested by legendary sailor, Jimmy Spithill.
Pete, Jimmy and Armie became friends as foiling united their search and passion for ultimate performance and glide on downwind runs. The mad scientist and these high-performance sailing gurus have collaborated to create something the likes of which has not seen before outside the Americas Cup!
At 9.8:1 it's a true High Aspect ratio foil that sets the standard for glide performance, while retaining enough handling that it can be turned easily, making for an exhilarating ride.
Downwind aficionados requiring max glide performance will want to get their hands on this Foil simply because it is next level!
In small surf on an 85cm mast or longer, the HA1125 can be ridden to good effect, the turning radius is surprisingly good for is high aspect ratio. The sleek, inflected tips help prevent ventilation even if a tip breaches. It's next level pump and glide make it easy to double dip!
For experienced wingers there is no comparison. It makes tacking fun and easy as the glide gives you so much time to complete maneuvers like 360's. Combine this with amazing upwind angles and outrageous downwind glide, as well as freakish light wind performance and the riding it just never stops!
Construction
Construction is based around a high-density foam core, which is wrapped with 100% IM and High Modulus Carbon. 
The main Foils are shaped and refined for maximum stability and predictability at all speeds
The foil sections have been carefully designed by one of the world's foremost sport Foil designers.
Dimensions
Area: 1125 cm2
Wingspan: 1050 mm
Weight: 955 grams
Aspect Ratio: 9.8
Aaron
Content Creator
Armstrong High Aspect 1125 A+ Front Wing - At a Glance
This foil is an absolute dream to ride. The first time I went out it took a little while to get use to after coming off the HS1550 V2. The HA1125 won't pop up onto foil as fast as a mid to low aspect wing but once I was up and riding this thing goes Mach Speed. Getting upwind and crossing bodies of water was so effortless that I had to keep in mind that if the wind were to die, I would have a long swim back. This foil is also incredibly efficient at riding wind driven swell that I can literally stay on a 1ft wave for as long as my legs can take it. The HA1125 is my first recommendation for anyone looking to get a high aspect foil.
- Aaron
KITE PADDLE SURF WARRANTY/RETURN POLICY
We understand that in some situations returns or exchanges may be necessary.
Its important to us that you're stoked about what you've purchased from Kite Paddle Surf. If you are not 100% satisfied with your purchase give us a call (360 775 2741), or email us, we want to make it right. On returns, all items must be in new condition with original tags, packaging and a receipt.
We are not able to take returns or exchanges on wetsuits that have been in the water so, please make sure it fits BEFORE you get in the water.
Click here for our full Return Policy.